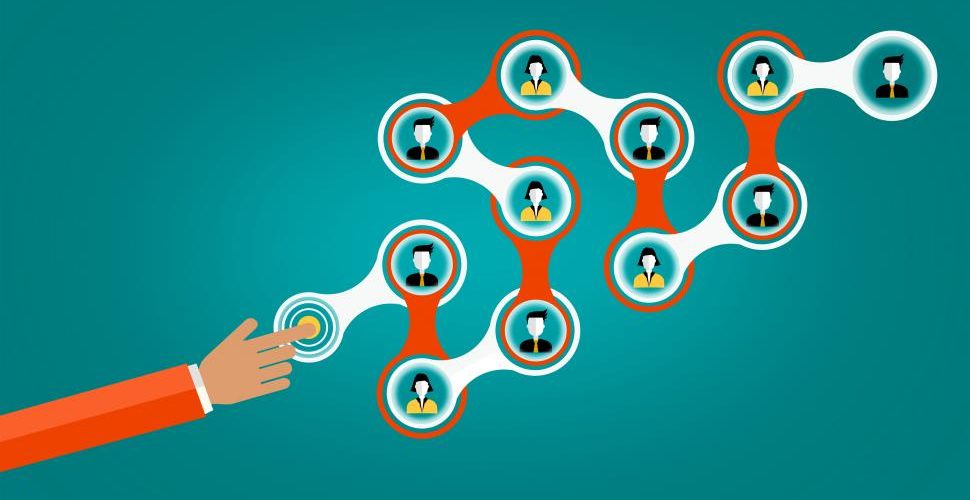 The Marketing and Communications team is always looking for ways to improve Wharton's SEO and generate more traffic to key stories published by content producers across the School. We've recently created a single platform to help us achieve both goals called the DCA.
Before we get into what you need to know about what the DCA is and what it does, let's start with what it stands for.
While in development, we referred to the DCA by its technical name — the Digital Content Archive. But to those of us non-tech folks, that sounds like a place where you leave things to gather dust, which is precisely the opposite of the DCA's purpose.
Now that the DCA has made its official debut, we've settled on a more apt name for it — Digital Content Access. This really gets to the core purpose of the DCA: improving access to high-quality, curated digital content that builds engagement with Wharton's mission.
When you add dynamic, graphical DCA elements to your site, you gain access to a large pool of digital content that is evergreen, strategic, and relevant for audiences across the School. When approved as a DCA contributor, you gain a wider audience for content you create. Now let's dig a little deeper into how the DCA works and what it does.
The DCA is…
1. A content sharing engine that amplifies your message.
Currently we have about 80 content producers across the School, creating content primarily for dedicated websites. That means we have a lot of high-quality content that may interest a much larger audience than your site visitors, but it may not be getting to them.
With the DCA, approved content from participating contributors has the potential to reach 3.5 million visitors per year through the main Wharton stories page www.wharton.upenn.edu/story — or the "dub, dub, dub" as we fondly refer to it.
For example, if your site averages 50,000 visitors per year, as an approved DCA contributor, your content now has the potential to reach more than 70 times that many visitors.
2. A source for energizing your site with dynamic content.
When you add dynamic content sharing elements (tiles, heroes, landing pages) to your site, your site is continually refreshed when other contributors add content that's tagged and relevant to your site users. You gain updated stories for your site while keeping readers within your subdomain and navigation.
3. One piece of a larger content strategy.
The DCA cannot be 100% of the content strategy for any program, center, or initiative. Remember, it's not a blogging platform — it's a collection of curated content. Some news and announcements may not fit the DCA.
Content approved for the DCA should meet four basic parameters:
It fits into the School's larger marketing strategy.
It has interest to audiences who visit other sites across the School.
It doesn't have a limited shelf life; it's evergreen.
It adheres to best practices.
Some of your content, but likely not all, will fit these parameters. And that's ok! Your blog will still provide the best home for content tailored to your audience or tied to a specific moment in time. This is the case for a lot of updates or "housekeeping matters" such as deadlines for competitions, applications, and events.
4. A door to the larger Wharton ecosystem.
One of the goals of the DCA is to provide a centralized area for curated content to generate increased traffic and leads for the School as a whole. Having all of this content in one place will create an SEO footprint that directs more people to the general Wharton site through search.
A benefit to participation is that it will create a doorway directly to your site. Because the DCA will be filled with content that could have interest to any potential visitor, particularly prospective students and alumni, it can introduce your program, initiative, or center to a new audience who may not otherwise have found you. Conversely, it will introduce relevant content and programs from across the school to visitors to your site.
Each piece of DCA-approved content lists the name of the publisher's organization and a link to their site in the sidebar of the story. That way, if a visitor is interested in learning more, they can go directly to the source.
The DCA will also serve up "related content" with each story based on how the Digital Content Producers apply our taxonomy. For example, someone who's reading a story about the Mack Institute's Y-Prize may see related content about the Penn Wharton Entrepreneurship Showcase Startup that may also be of interest. The curation process is centralized to ensure consistent and relevant tagging across programs so that only relevant stories show up on each site.
5. Still in beta testing.
So, you may be asking yourself: "When can I get access to this new platform?" The DCA will spend a year in beta testing to ensure we get it right. Currently it's operational on the core sites — WWW, MBA, EMBA, Undergrad, and PhD — as well as San Francisco and Penn Wharton Entrepreneurship, our first pilot contributor. We look forward to onboarding new users as opportunities allow.
6. Only open to those on the MarComm-operated WordPress theme.
Currently, digital content sharing is only available to contributors who are already on the MarComm-operated WordPress theme.
If you're not on the theme but considering it, please reach out to our team by emailing whartonstories@wharton.upenn.edu so we can discuss whether your content would be a good fit for the DCA and how it might benefit your overall content strategy.
Have questions about this post? Get in touch with Colleen Donnelly at cbm@wharton.upenn.edu.
Still need help? Submit a ticket