How to create or access contacts in the Marketing Toolkit
Creating contacts is an everyday occurrence. With this tool, you can also spot duplicates before they are created in error.
Step 1: Click on the Contacts Tab 

---
Step 2: You may click

  or the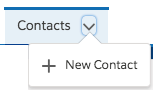 to create or access a contact record.
---
Step 3: Enter the email address in the Email field and hit Tab. This will trigger the system to check for duplicates!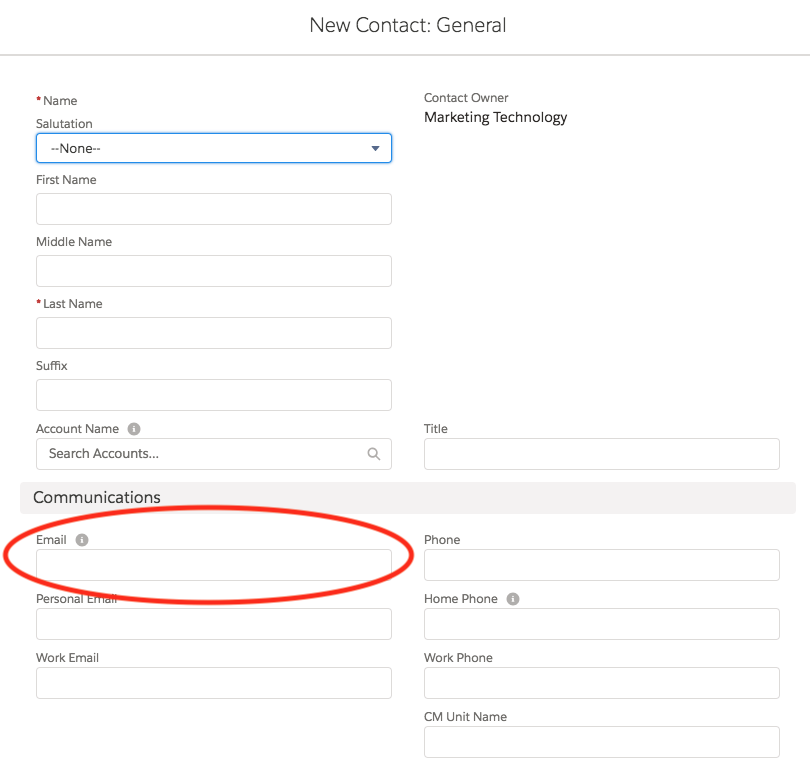 ---
Step 4:
a: If the duplicate exists…
b: If the contact does not exist…
If the contact exists in the system, this alert will appear at the top of the form.

If the contact does not exist, enter the required information (First Name, Last Name) and any other related information to create this contact.
Click   to create this contact record OR
Click  to create this record and continue to create another starting at Step 3.
At the bottom of the page, click the Duplicate Contact Access button to look-up existing contact (duplicate)
Enter email address and choose a role per contact. Role should reflect the affiliation of the Contact to the Department
Click the button to gain access to the existing contact record.
Upon success, the message will appear:

Click Ok to access existing Contact Record!
Still need help? Submit a ticket