You can use Favorites to keep lists, tasks, dashboards, folders, or even views just one click away. Here are 5 quick steps to add something to favorites and to pin your favorites so they are always visible at the top of your ClickUp:
Step 1: Identify the list/folder/view/dashboard that you want to favorite and locate it in the sidebar navigation on the left side of the screen.
Step 2: Click the three dots (Settings).
Step 3: Click 'Add to Favorites.'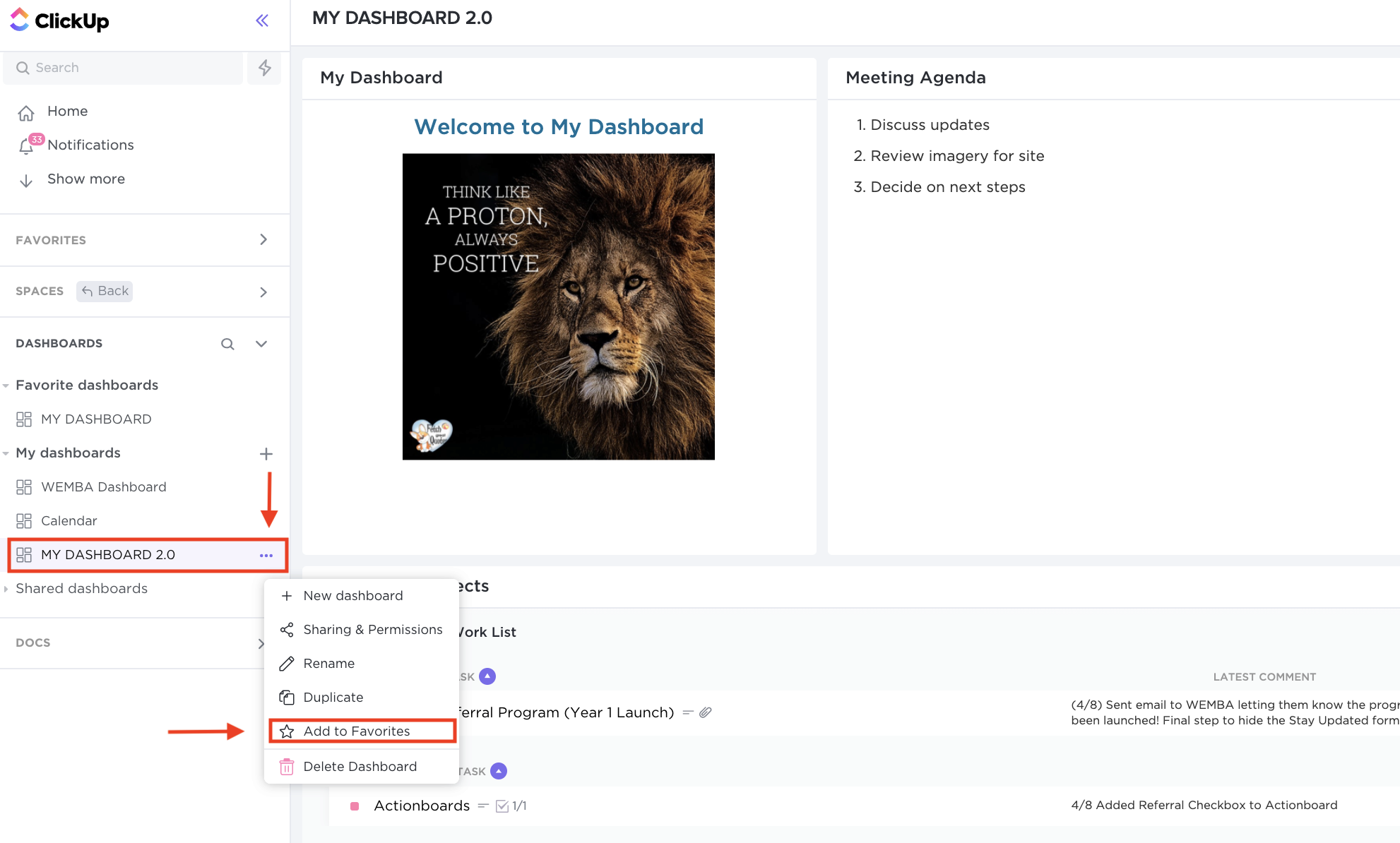 Step 4: Find your Favorites in the sidebar navigation.
Step 5: Hover over the area to the right of the word 'Favorites' (right next to the little down arrow), and click on the little pin that appears. Your favorites should now appear at the top of the screen.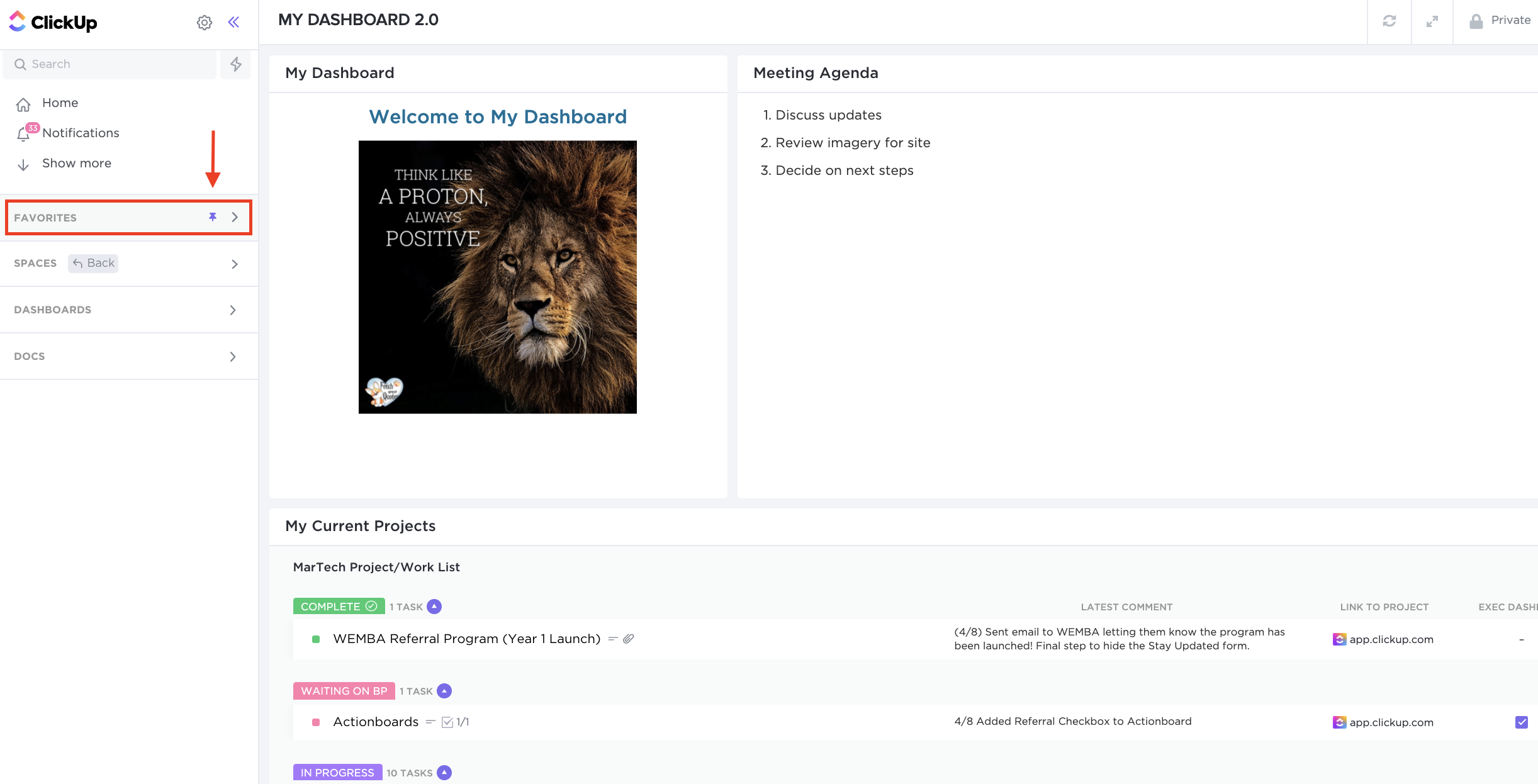 Still need help? Submit a ticket