Be sure to show appreciation and thanks to speakers and guests with a branded Wharton School Gift! The Dean's Office Events Team and the Wharton Store are happy to help!
Event Gift Policy for Token of Appreciation
In lieu of honorarium for a speaker, the hosting party may thank the speaker or guest with a token of appreciation. University policy requires that the token of appreciation or gift be under the monetary value of $100. This cost should be all-inclusive, covering set-up, engraving, and shipping charges. Presenting a nice Wharton branded gift is an opportunity to reinforce our branding efforts. We keep a variety of items in our inventory and maintain relationships and discounts with our vendors. Additionally, we work closely with the Wharton Store to maintain a large inventory of products available for purchase. If you would like assistance with gift selection or would like to utilize our current inventory, please complete the Wharton Token of Appreciation Form »
*NEW* Multi-Device Charger, Travel Kit
$12

*NEW* Wharton Bluetooth Speakers
$10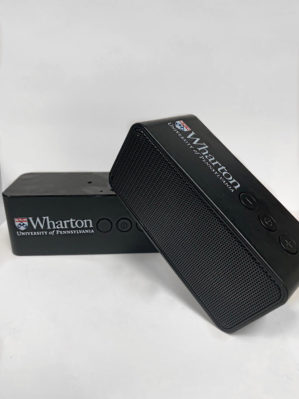 Wharton Quill Pen
$8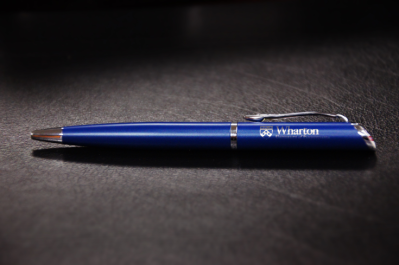 Business Card Holder & Wharton Pen
$12
Black Leather Card Holder & black-ink pen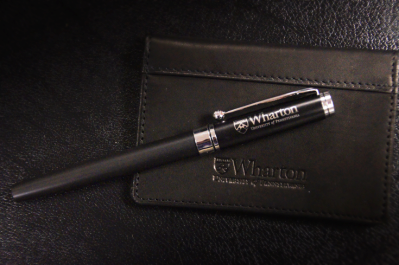 *NEW* Leather Luggage Tag
$15
Brown Leather, Cutter & Buck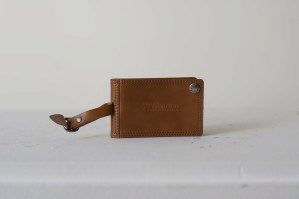 *NEW* Passport Wallet
$29
Brown Leather, Cutter & Buck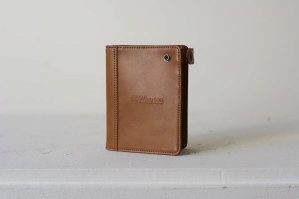 Small Padfolio with Pen
$30
Black Leather
9 inches by 6.5 inches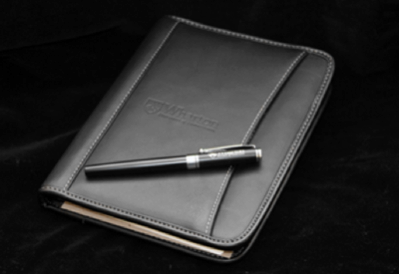 JMHH / SHDH Paperweights
$30
Glass
4 inches by 2.5 inches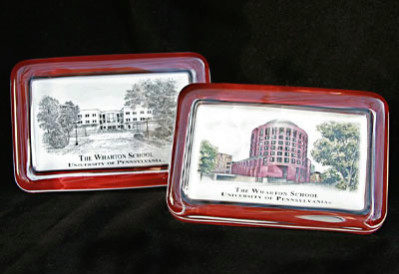 *NEW* Nike Golf Hat
**TEMPORARILY OUT OF STOCK**
$30
Navy & White, Logo on side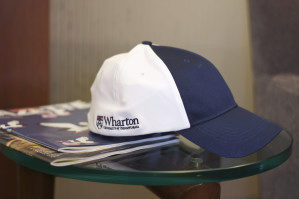 *NEW* Umbrella
**TEMPORARILY OUT OF STOCK**
$34
Navy umbrella with wooden u-shaped handle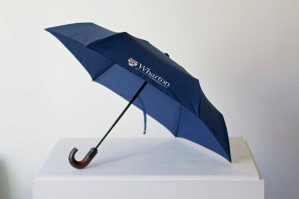 CROSS Pen
**TEMPORARILY OUT OF STOCK**
$40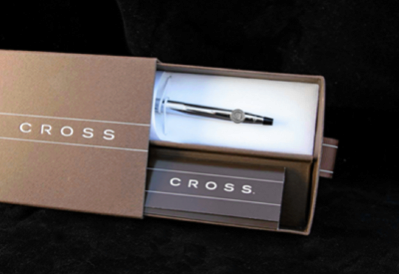 Large Padfolio with Pen
$41
Black Leather
12 inches by 9.5 inches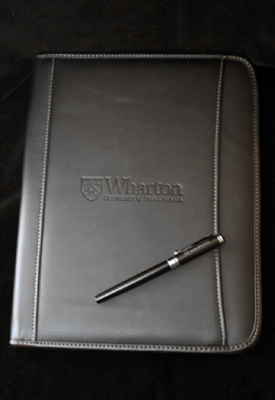 Crystal Clipped Globe
Small Globe $41
Large Globe $61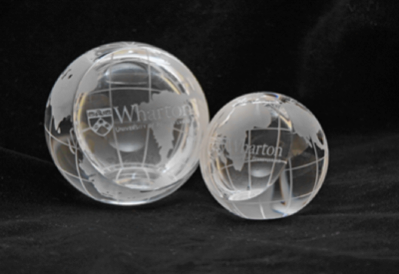 Wharton Silver Picture Frame
$44
Frame 9 x 7
Photo 5 x 7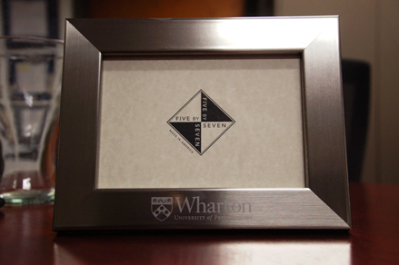 Orbital Spinning Clock
**TEMPORARILY OUT OF STOCK**
$48
Spot to add photo or logo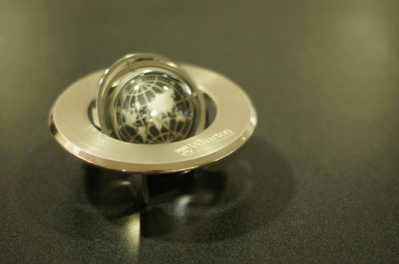 Mahogany Clock
$50
Space to personalize under Wharton logo.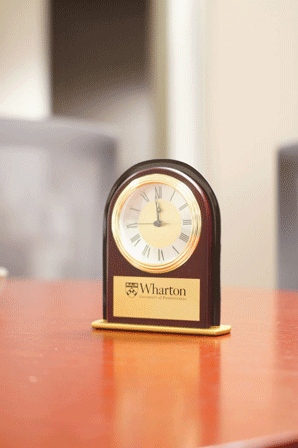 Post-It Holder
$50
Crystal
Crystal Business Card Holder
$61
Crystal
2.5 inches by 3.5 inches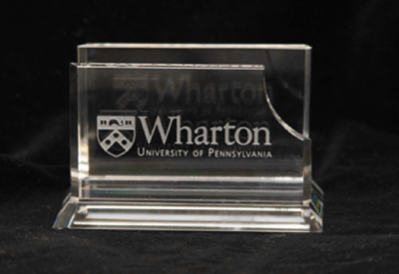 *NEW* Laptop Bag and Briefcase
$82
Gray & Black, Brenthaven Collins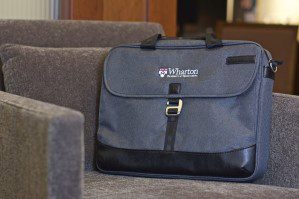 *NEW* Slim Bot Charger
$87
Very long-lasting battery life. Good for multiple phone charges.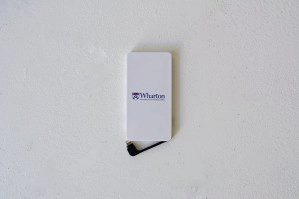 Simon Pearce Glass Bowl
$90
Glass
5.5 inches wide. 3.5 inches in height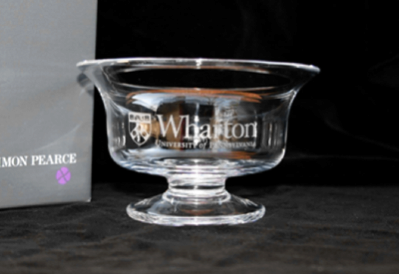 *NEW* Black Digital Frame & Leather Digital Frame
$99
Leather Digital Photo Frame
9 inches by 6 inches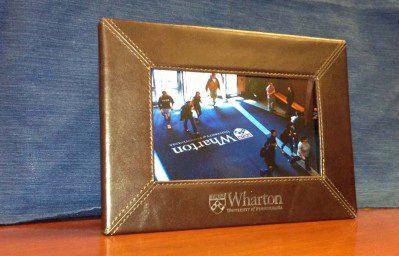 $99
Black *NEW*