Step 4: Event day
Gifts
Be sure to show appreciation and thanks to speakers and guests with a branded Wharton School Gift! Wharton Events offers a limited amount of items for purchase as speaker gifts. The Penn Bookstore is another excellent resource.
Event Gift Policy for Token of Appreciation
In lieu of honorarium for a speaker, the hosting party may thank the speaker or guest with a token of appreciation. University policy requires that the token of appreciation or gift be under the monetary value of $100. This cost should be all-inclusive, covering set-up, engraving, and shipping charges. Presenting a nice Wharton branded gift is an opportunity to reinforce our branding efforts.
Wharton Events keeps a small inventory of items for purchase for speaker tokens of appreciation. Please note: payment is only accepted via a University budget code transfer. Items are not for personal purchase.
For larger requests, we are happy to recommend vendors for direct ordering. Please allot 4-5 weeks for processing larger orders (15+ items).
Wharton Quill Pen
$8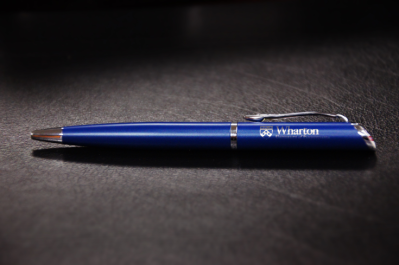 Wharton Bluetooth Speakers
$10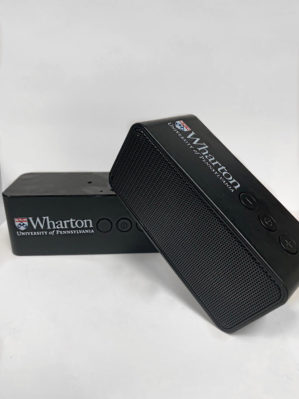 Business Card Holder & Wharton Pen
$12
Black Leather Card Holder & black-ink pen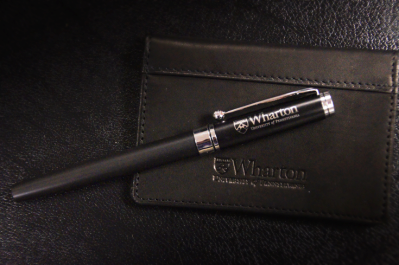 Leather Luggage Tag
$15
Brown Leather, Cutter & Buck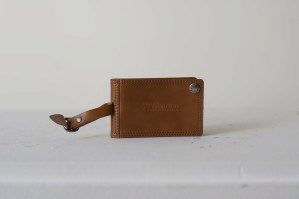 Passport Wallet
$29
Brown Leather, Cutter & Buck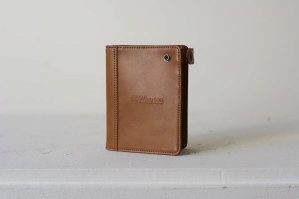 Small Padfolio with Pen
$30
Black Leather
9 inches by 6.5 inches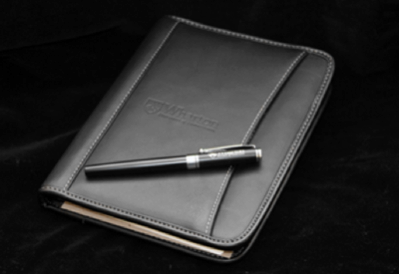 JMHH / SHDH Paperweights
$30
Glass
4 inches by 2.5 inches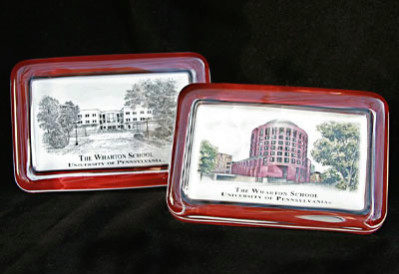 Crystal Pyramid Globe Clock
$30
Umbrella
$34
Navy golf umbrella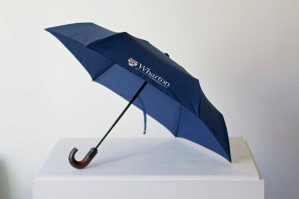 Large Padfolio with Pen
$41
Black Leather
12 inches by 9.5 inches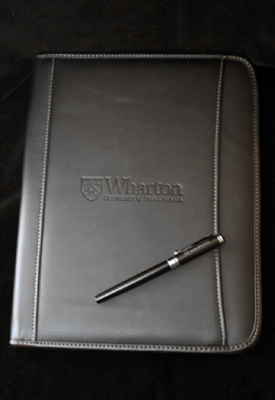 Crystal Clipped Globe
Small Globe $41
Large Globe $61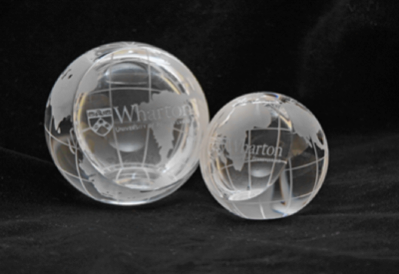 Wharton Silver Picture Frame
$44
Frame 9 x 7
Photo 5 x 7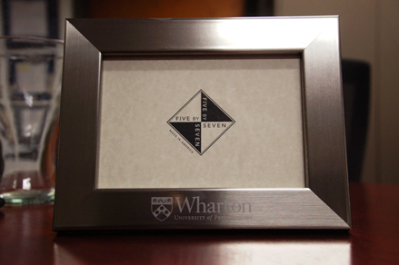 Mahogany Clock
$50
Space to personalize under Wharton logo.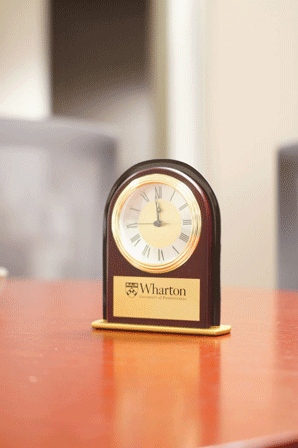 Post-It Holder
$50
Crystal
Crystal Business Card Holder
$61
Crystal
2.5 inches by 3.5 inches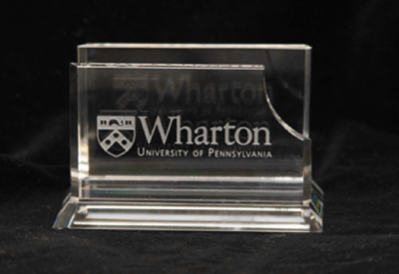 Slim Bot Charger
$87
Very long-lasting battery life. Good for multiple phone charges.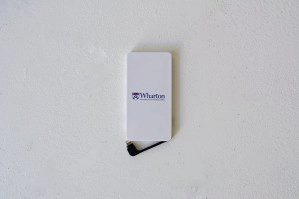 Simon Pearce Glass Bowl
$90
Glass
5.5 inches wide. 3.5 inches in height