Use the Embed Post to feed blog content to selected areas of your website.
Select a category and list by date or alpha order using one the templates provided below.
Using BLOG BOXES TEMPLATE with thumbnail picture.
Using BLOG LISTS TEMPLATE, with thumbnails, title tag in heading 3.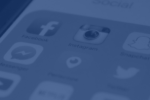 Looking to leverage social media to market your event? Start by defining your goals, audience, and how you'll measure success. Try these best practices. Read More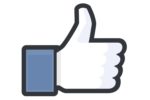 Wharton's Facebook page surpassed 100,000 fans in 2016, a major milestone and important indicator of growth. The page's following increased 22%, more than twice the U.S. school average, while outpacing all global education pages in average posts per month and relative interactions per post (see graphs below). Here's a look…Read More Read More
Using BLOG LISTS TEMPLATE, title tag is none — no excerpt, no thumbnails.