The Marketing & Communications (MarComm) team offers a broad range of marketing capabilities, including integrated communications strategies, web development, direct marketing, event branding, graphic design, photography and more. We welcome the opportunity to talk with you.
Content and Creative Services
Contact: Chanelle Darden, Senior Director, Content and Creative Services
Web and Digital Services
Contact Eric Greenberg, Senior Director, Marketing Strategy and Operations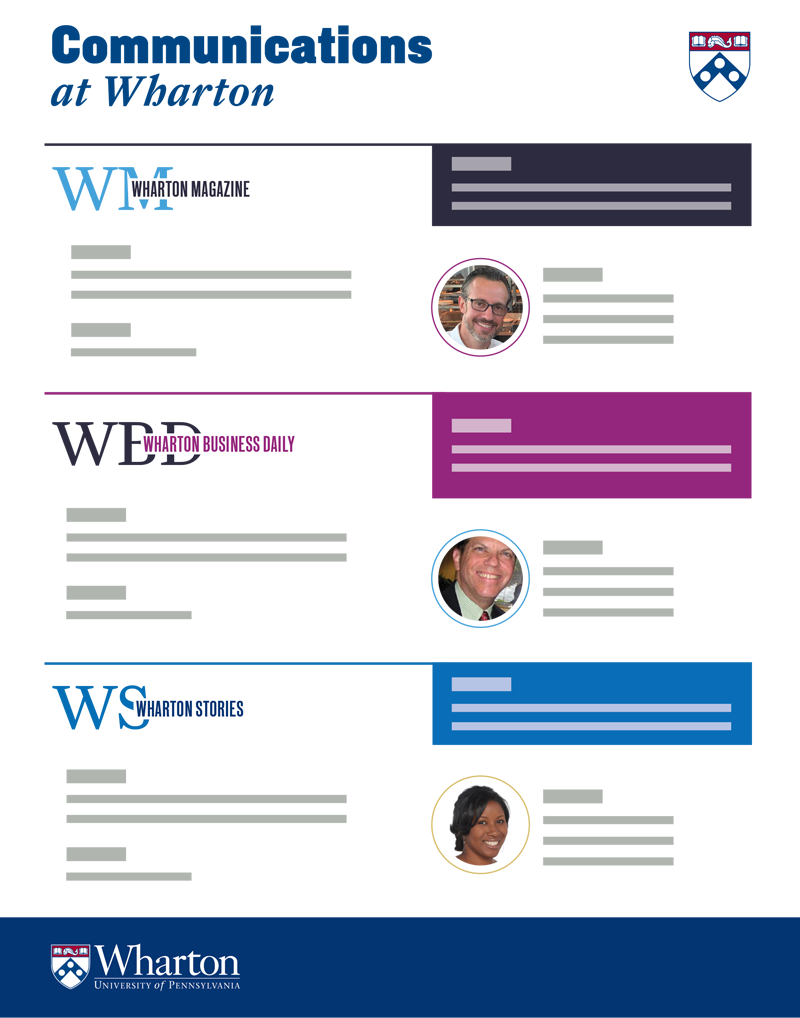 Download this graphic for an overview of Wharton's organic content and communication channels, including who to contact for more information.
Help and Support
Visit the Marketing and Communications Help Center to learn how to use the Wharton CMS, Campaign Monitor email platform, Content Strategy, Social Media Best Practices, and more.