What is CAPTCHA
CAPTCHA is a fraud detection service that stops bots and other automated attacks while approving valid users, protecting your website from fraud and abuse.
How to add CAPTCHA to an active or new Gravity Form.
Open website to backend editing mode
Under the Dashboard > go to "Forms"
Open a current active form (or add when creating a new form)
On the right hand side of the form under "form fields" > click on "Advanced Fields"
Select "CAPTCHA"
A "CAPTCHA" field will be added to the bottom of your form.
Update the Form
Test the live form with CAPTCHA function!
How to add a CAPTCHA Visuals
Step 2

Step 3

Steps 4 & 5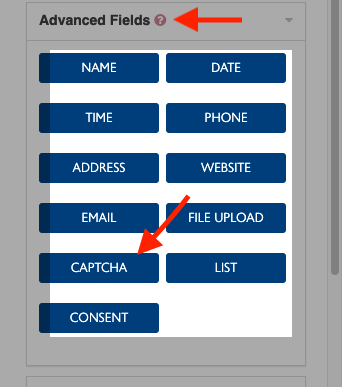 Steps 6 & 7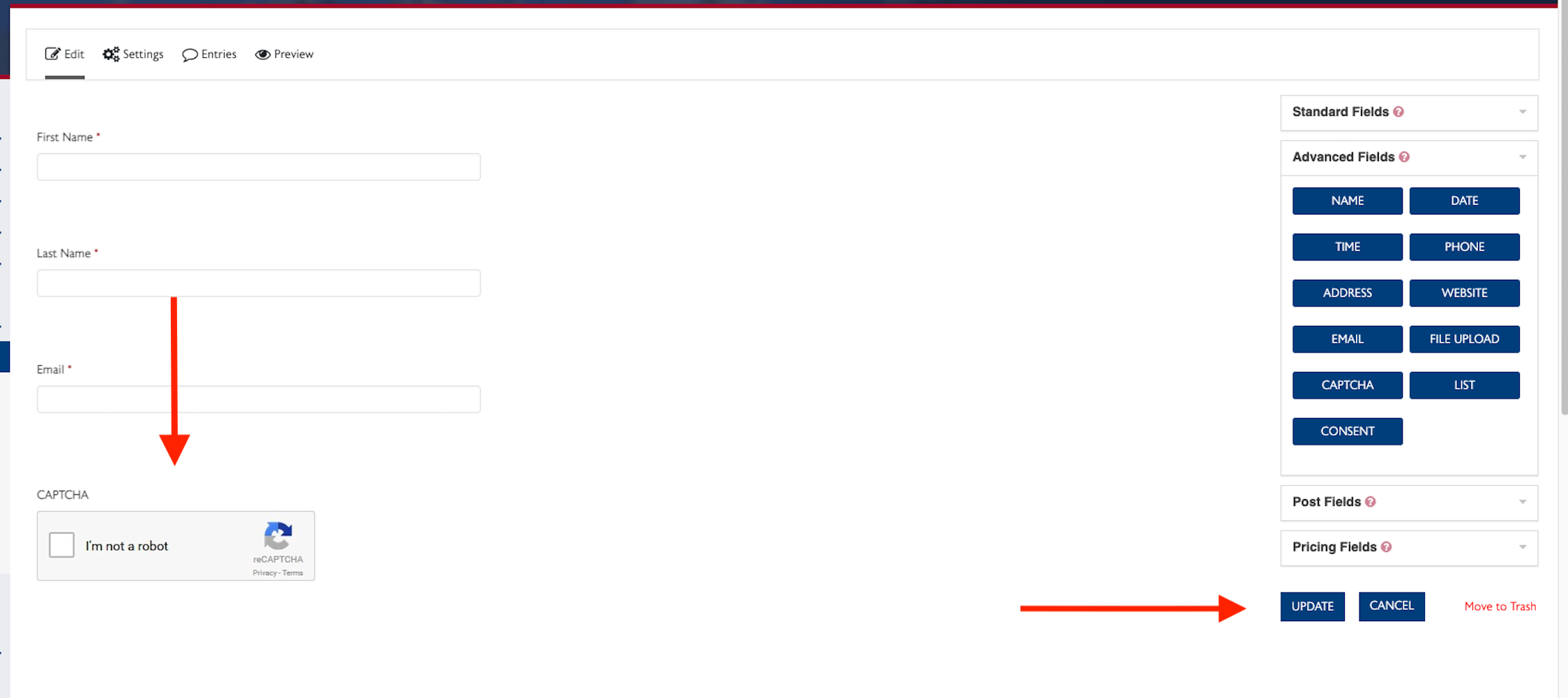 Still need help? Submit a ticket