After gaining access to Events HQ, you will want to review how your events will display on your Wharton CMS (WordPress) site. There are two primary displaying methods.
Embed an Events HQ list module onto a current page, to pull in an upcoming events list on an existing page.
Add or update a navigation menu item, to display the full Events HQ List/Calendar view
Adding Events HQ List/Calendar View to your site Navigation
On your Wharton CMS site, "Menu"
In the Add Menu Item box, select Custom Links
Add in your Events HQ list link (typically your website url + /events-hq )
Select Add to Menu
The navigation item now appears under the Menu structure box.

Name your navigation tab (Events, Upcoming Events, etc)
Re-order the navigation item as you want it to appear on your website
Select Save Menu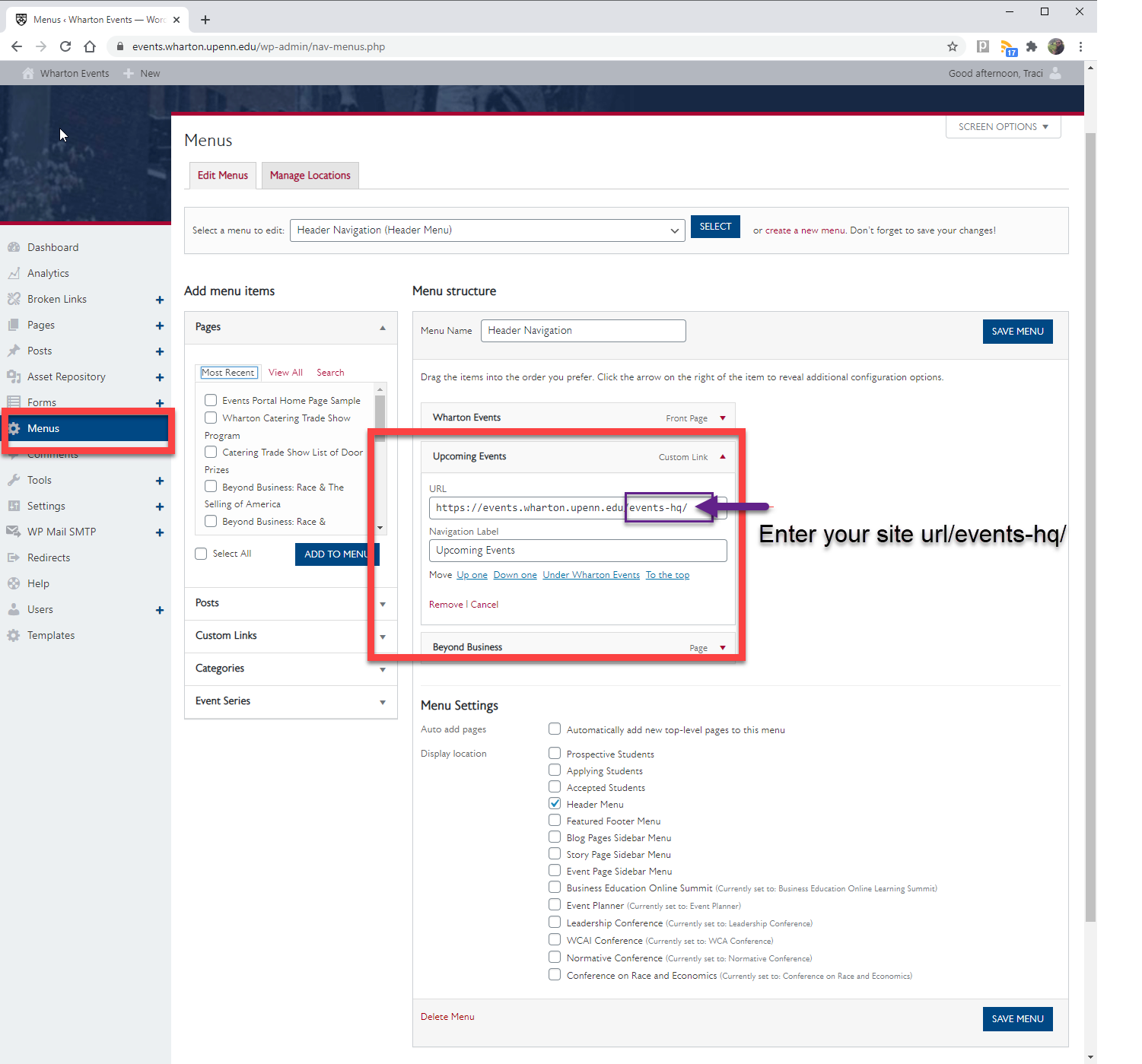 Navigation View: Events HQ List/Calendar
Event List view in navigation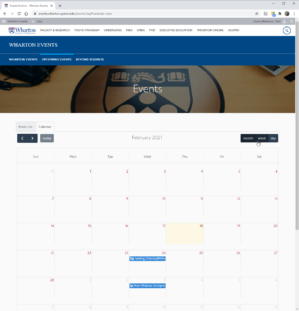 Calendar view in Navigation
Already have an Events page in your navigation? You can either add the Events HQ: Embed list module directly to that page, or swap out that page entirely with the navigation item above.
Still need help? Submit a ticket