After gaining access to Events HQ, you will want to review how your events will display on your Wharton CMS (WordPress) site. There are two primary displaying methods.
Embed an Events HQ list module onto a current page, to pull in an upcoming events list on an existing page.
Add or update a navigation menu item, to display the full Events HQ List/Calendar view
Embedding a listing of all events or events sorted by category or series on your Wharton CMS site is simple using the Page Builder module Events HQ: List.
On your Wharton site, Select the element from the Page Builder interface and place it in the page.
To filter the list by category or series, activate the Advanced Filter option.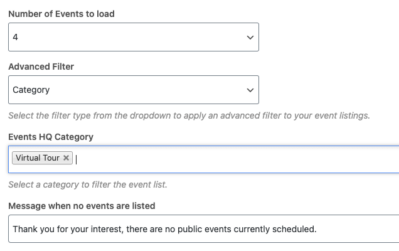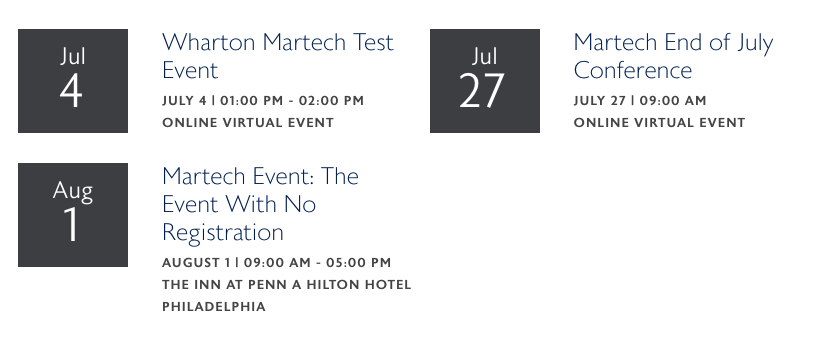 Want to have a complete event listing page your Wharton CMS (WordPress) site? Add the Events List/Calendar View to as a navigation menu item.
Still need help? Submit a ticket