CMS Analytics Tool and Back to Top!
November 2023
MarComm Web Services introduced two new upgrades for the Wharton CMS. These enhancements will improve functionality and user experience.
Who's Engaging with Your Website?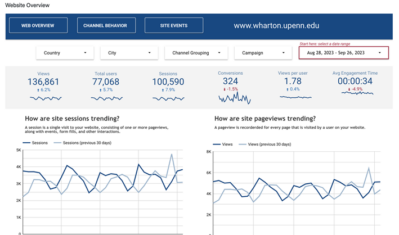 As of July 2023, the Wharton CMS is configured to collect data using Google's new GA4 platform. Each website on the Wharton CMS is automatically set up to collect various website data including page views, user sessions, form fills and various other events.
Use the following links to guide you through the basic web data available via Wharton CMS Analytics.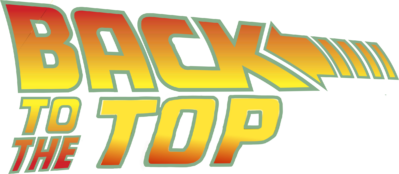 The "Back to Top" function is live on CMS web pages, allowing users to easily navigate back to the top of a page. This feature eliminates the need for manual scrolling and provides a more convenient and user-friendly experience. Visitors can quickly access important information or return to the main menu without any trouble.

As you scroll down the page, the Back to Top feature will automatically activate.