Setting up a new event
From the main Events listing view, click on the button Create Event
In the Creation Method box select the radio button,  ? Using an event template, this will change the display to list corresponding options.
Click the Ellipsis Button (…) at the right side of the Templates form field, this will bring up a list of available templates to choose from select the appropriate template. The page will take a second to reload
IMPORTANT: Under Handling Method select ? Automatically adjust the send dates of scheduled emails this is necessary to will maintain the automatic sending of the event registration reminder.
Figure 1. More instructions below.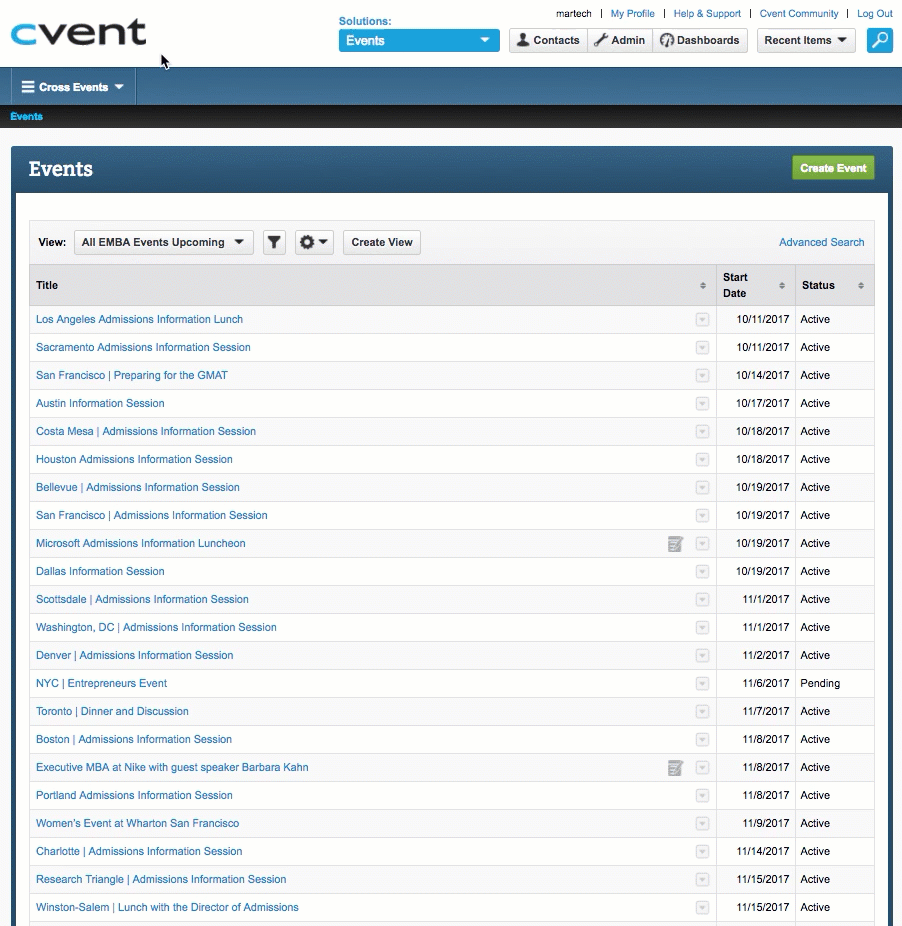 Under Express Ticketing enter the details pertinent to the particular event being created:

IMPORTANT: Title Field, Change the name of the event title. Preferred Format – City Name | Admissions Information Session
In the Description Field enter the marketing details about the event. NOTE: These will be used as the basis for the event marketing pages. Please include any notes to the marketing team as this description field is not automatically published to any page or emails.
Start Date and Time
End Date and Time
Location Name and Address
Adjust the Event Planner if required. This should be the primary person hosting the event. This detail is used to sign the Registration and Reminder Emails
Registration Items:

Event Registration: If the venue has a capacity enter your capacity plus attendance melt number in the Capacity field. (e.g Room holds 100 but if only 50% of registrants typically show up then set the capacity to 200)
Event Waiting List: This is not made visible to registrants by default. If you wish to provide the option for Waitlist Tickets this needs to be activated under the Details ▼ dropdown
Figure 2: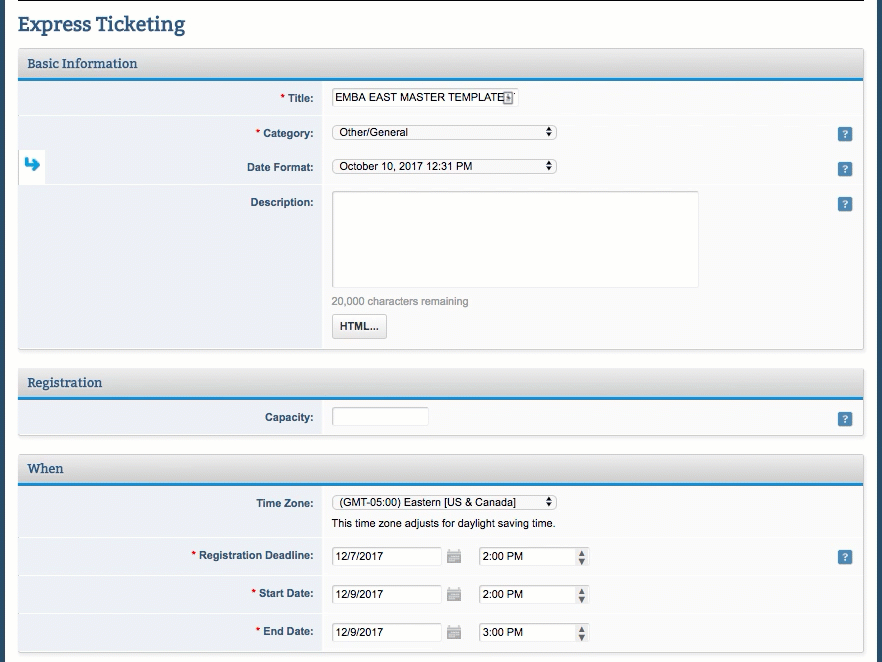 Still need help? Submit a ticket