NAVIGATING THROUGH THE PAGES WITHIN A DATA STUDIO REPORT
When you are viewing a report, you may notice that certain pages have navigation buttons in the top blue bar. 

By clicking these buttons, you will be able to navigate to additional pages within the report if the report you are viewing contains more than one page.
Additionally, you may also use the default navigation that is located at the bottom left of the report. This navigation option will appear upon hover of your cursor.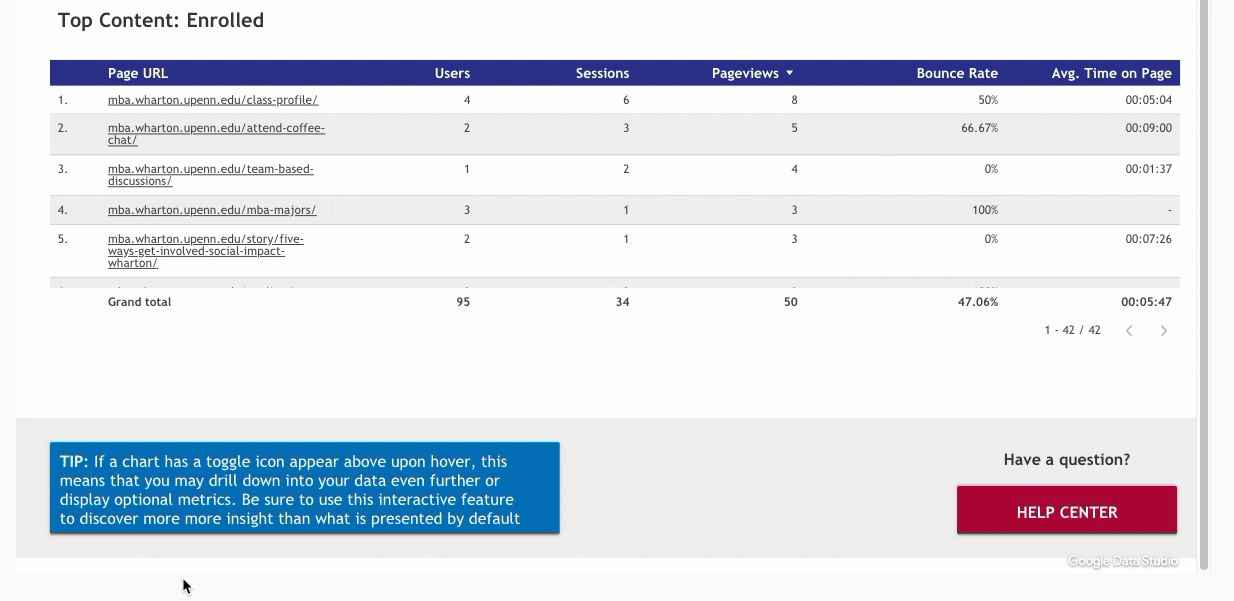 Still need help? Submit a ticket