USING PAGE LEVEL DATA CONTROLS TO FILTER YOUR DATA
When you are viewing a report, you will notice drop-down toggle menus featured toward the top of the page. 

These are page-level data controls that will alter each element within the report you are viewing. This may either be a date range control or a toggle to select which device (desktop, mobile, or table) you would like to filter the data by.
By default, each report is set to display data from the last 30 days.
To change the time frame of the data you are viewing, select the date range control and apply your desired time frame. Each report will have a date range toggle control featured.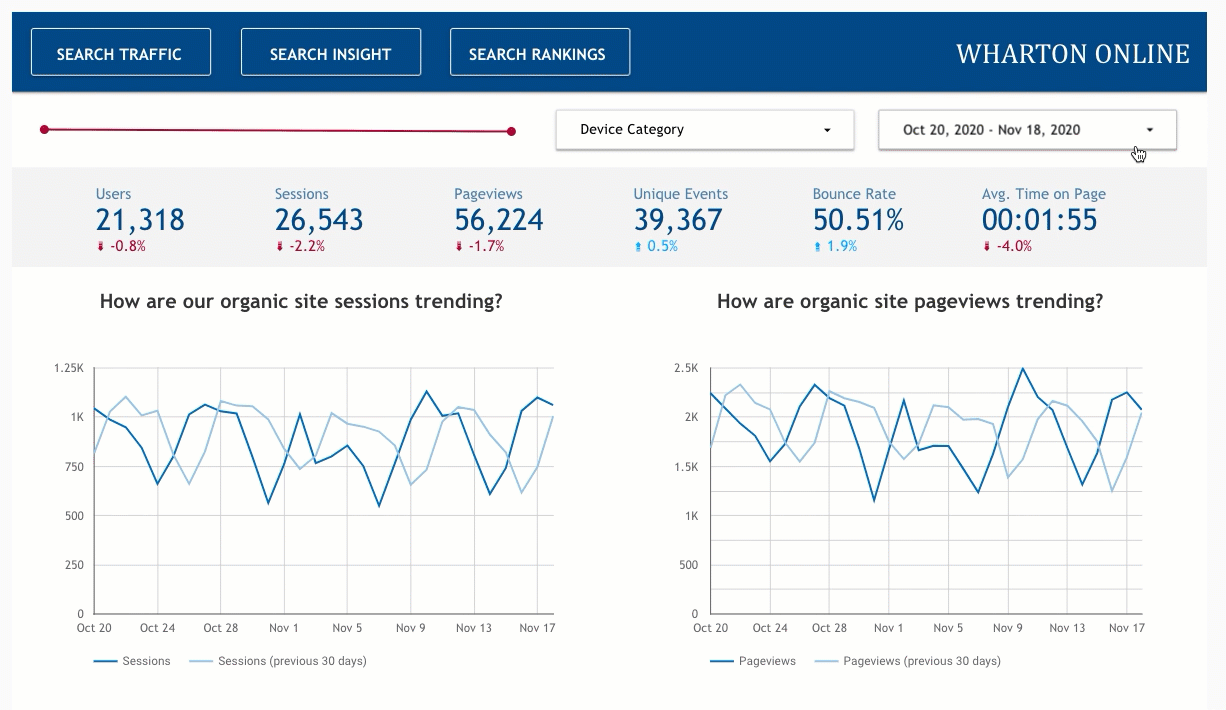 As mentioned above, some reports may have different variations of data controls available. 
For example: If you happen to have a data control for device category, this would allow you to filter your data to show only metrics from a mobile device, desktop, or both.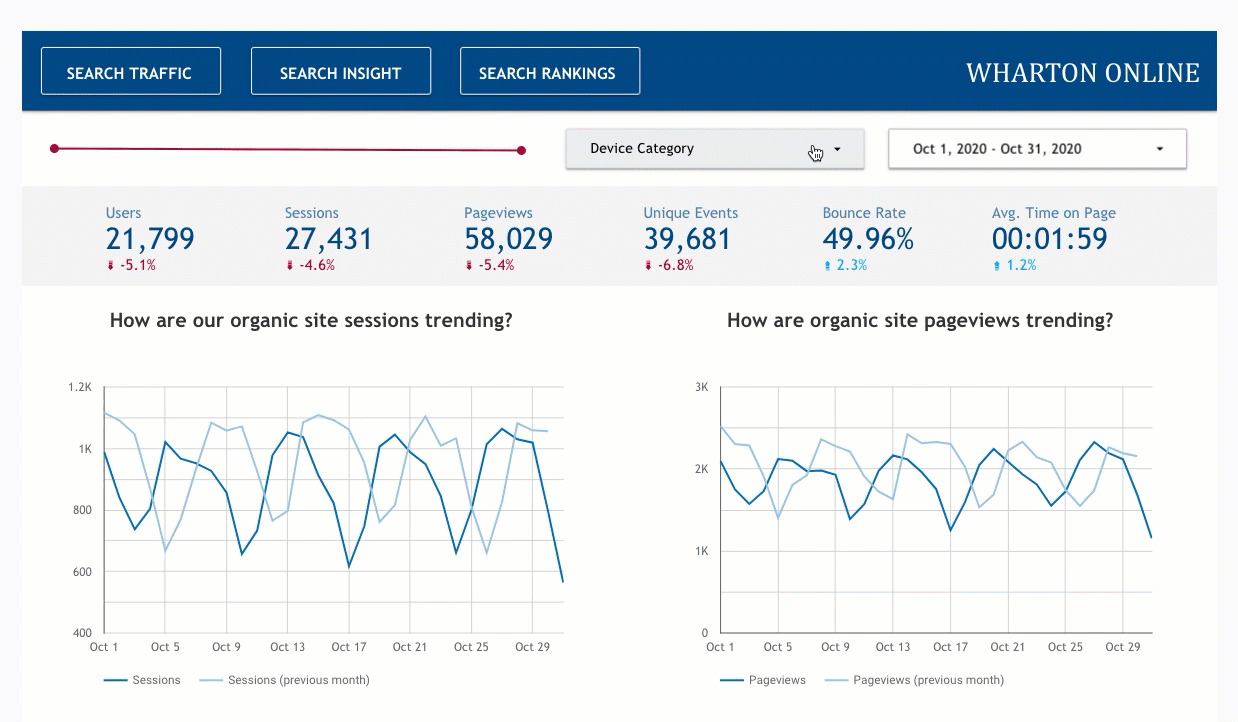 Still need help? Submit a ticket